CONTROLUCE B&W ON LINE PHOTO CONTEST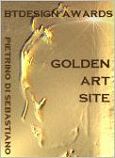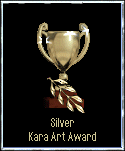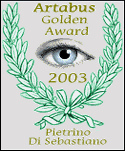 Scambio link
A reciprocal link on your website to Pietrino Di Sebastiano website
is necessary to maintain your sites listing in our Photo Links page.

Use the following for the link:

Title: Pietrino Di Sebastiano
URL: http://www.pietrinodisebastiano.it/
Description (optional): Photographic web site of Pietrino Di Sebastiano from Abruzzo-Italy. Monochrome and colour photography, digital art, still life,
landscapes, people, experimental photography, mail art collection.

Per uno scambio di link puoi usare il testo sopra, oppure

scarica questo banner 400x50, 1KB




scarica questo banner 200x130, 3KB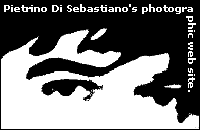 button 80x80




button 80x50




inserendo nel codice url:
http://www.pietrinodisebastiano.it/

If you use banner links, use the image above by placing your
mouse arrow over the image, right click your mouse and save
the image, and then use it for the link instead of the text above.
Photo links



FIAF - Federazione Italiana Associazioni Fotografiche

MUSEO DELLA FOTOGRAFIA AMATORIALE ITALIANA

CIRMOF Circuito Mostre Fiaf

MAIL ART collezioni personali



FIAP - Fédération Internatiònale De L'Art Photographique





PSA - Photographic Society of America


Ansel Adams
Alberto Alletto
Giovanni Balleggi
Roberto Ballini
Marcel van Balken
Nico Bastone
Alessandro Bavari
Luciano Bovina
Ed Buffaloe
Maurizio Capicchioni
Ivan Cini
Nick Chaldakov
Bruno Colalongo
Lilya Corneli
Laura Darlant
Enrico De Marinis
Frank Dituri
Franco Donaggio
Pasquale Esposito
Sandro Garofoli
Mario Giacomelli
Ralph Gibson
Patrick Gonzalès
Misha Gordin
Olga Gouveia
Antonio Grassi
Rolfe Horn
Gavino Idili
Steve Karafyllakis
Stas Korolov
Elena Landi
Kenn Lichtenwalter
Huib Limberg
Robert Mapplethorpe
Michele Marchese
Dario Mariantoni
Fabio Martino
Mirna Misia
Tina Modotti
Franco Mulas
Nassisi
Franco Olivetti
Marina Omede
Roberto Palladini
Andrea Quattrini
Paulo Pinto
Gabriele Rigon
Giorgio Rigon
Paola Rizza
Felicity Rogers
Sebastião Salgado
Luc Selve
Bruno Simoncelli
Daniele Soncin
Massimo Telò
Piksin Thé
Manolis Tsantakis
Andrea Ulivieri
Mario Vidor
Laurent Vilbert
Edward Weston
Wynn White
Roberto Zuccalà
Emanuele Zuffo
....................
Total Photography - Searchable,
categorized international directory of photographers.
photography-related sites, resources and products.
....................
PhotoClicksPro-Photography Directory
....................


Le mie foto su Taj Mahal Review
India - Giugno 2007


Le mie foto su PhotoArt
Praga - Agosto 2006



LA MIA MOSTRA SU BTDESIGN ART GALLERY


IL PORTFOLIO DIO È MORTO SU YO-YOLL


VOTA LE MIE FOTOGRAFIE SU PHOTO BOX


IL MIO PORTFOLIO SU ZONE ZERO


LE MIE FOTOGRAFIE SU FOTO@RT MAGAZINE


LE MIE FOTOGRAFIE SU FOTOGRAFI ON LINE


LE MIE FOTOGRAFIE SU FOTOINCONTRO.IT





















....................
altri links





Like Pietrino Di Sebastiano Photography? Click the button.





You will receive updates about new works on your Facebook.